Heading out the door for the day, preparing dinner or getting cosy for a family movie night: Enjoy the convenience of a complete home automation solution with the Scenes feature on our easy-to-use App.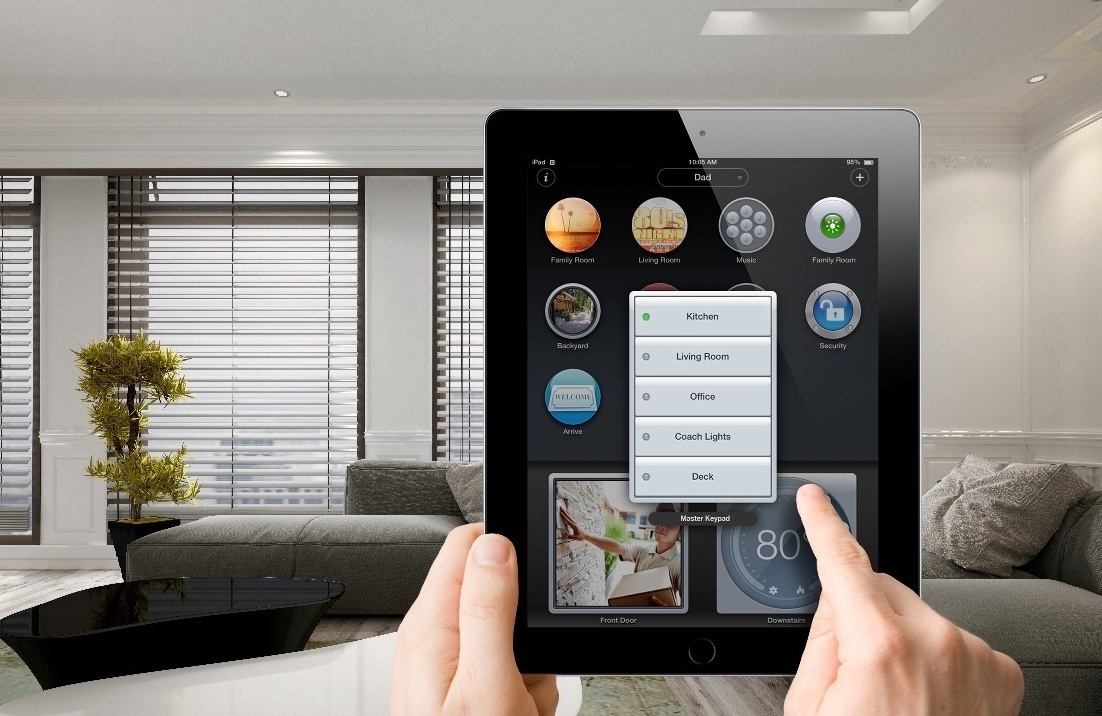 Smart Home technology allows a combination of controlled events to activate with the touch of a button.
Adjust your thermostat, turn on or off the lights and music, set your security system and locks for 'Home', 'Away', 'Entertaining' or 'Good Night' scenes.
Life Simplified
No more fumbling for your keys, wondering who's at the door or searching for the lost remote. Smart home technology, without luxury-level costs.
Monitor your home from anywhere. Crystal clear HD 1080p live and recorded video, s
imple setup and most importantly, n
o monthly fees.
Energy Management
Schedule your smart thermostat to adjust the temperature in your home

Create a scene to adjust the lighting and put the shades down when its too hot outside

Easily turn off or dim lights at a certain time or when not in use

Set a schedule for outdoor lighting to turn on/off based on sunrise or sunset

Use the power of your voice and Alexa to turn off lights or adjust your thermostat
Remain comfortable and save energy with AV Works powered by Clare.
Is the garage door still open?
Are the kids home from school?
Get an alert when there is suspicious activity

Receive a notification of your home's status

Schedule common security functions around the house

Easily access home from anywhere, anytime

Multiple security monitoring options available, the choice is yours!

You can even use Amazon Alexa to run smart home scenes
AV Works keeps you and your family secure and safe.
Enhance Home Entertaining
Control lighting, entertainment, surround sound, climate, access & security all from AV Works' award winning app to create the perfect ambiance for every occasion.
Caught in the kitchen when the doorbell rings? Greet your guests with your video doorbell's two way audio and unlock the door, all from your smart phone, tablet or controller.
Security & Access, Video Monitoring, Energy Management and Home Automation
Notifications
Receive notifications when your kids arrive home from school by creating virtual spare keys with smart lock doors. Also great for guests, neighbours and sitters, each specialized code can activate and deactivate access as needed.
Reduce Your Energy Footprint
Smart Energy Management has never been easier! Reduce your energy footprint by creating a schedule for your thermostat, diming lights when full brightness is not needed and scheduling your automated window coverings to reduce A/C costs.
Because vacations are supposed to be relaxing! Manage and monitor your home from anywhere in the world, right from your app.
Tap the Away scene to turn off all lighting, electronics and appliances, adjust climate control, close and lock all exterior doors and arm your security system.
Create "mockupancy" by scheduling key interior and exterior lighting to turn on at sunset
Receive alerts of unexpected visitors or suspicious activity. See and communicate in stunning 1080p HD quality.
Welcome Home: Have your climate control programmed to your ideal temperature and your favourite music playing when you walk in the door.