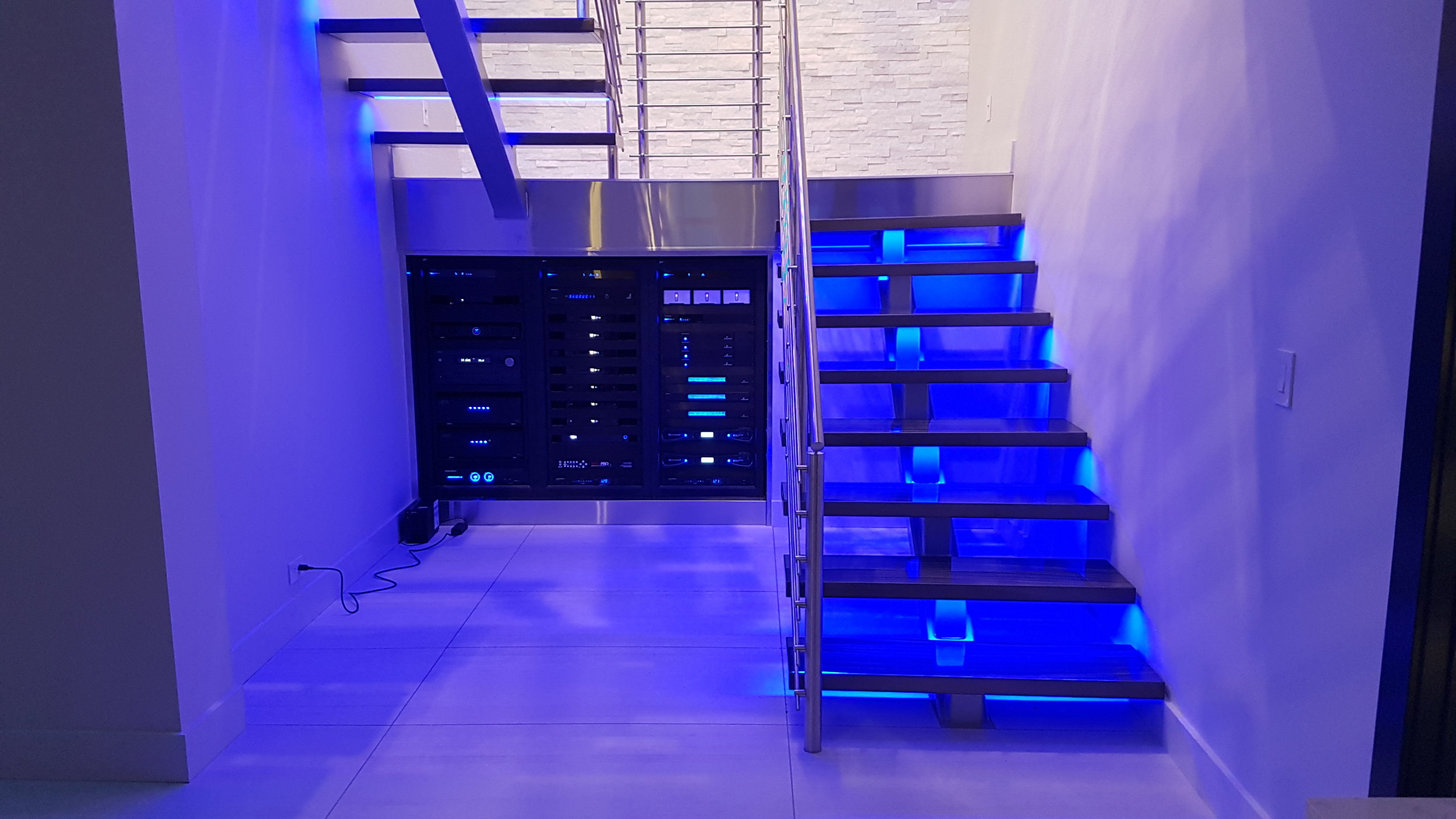 Control at a touch of a button. Our primary goal is to compliment your home with the luxury of comfort and convenience, perfectly suited to your lifestyle.
Manage security and access, surveillance, lighting, entertainment, shading and climate, from anywhere in your home— or the world, with AV Works and smart home technology.
Our award-winning app, powered by ClareHome, allows you to create custom schedules, scenes, notification and automations for everyday activities.
A closed, dedicated room designed to create a true Hollywood cinema experience, home theatre spaces are completely customized to your style and plans for use. Control of lighting and sound allow for a front projector and definitive sound system, with acoustic panels and furnishings to complete the space.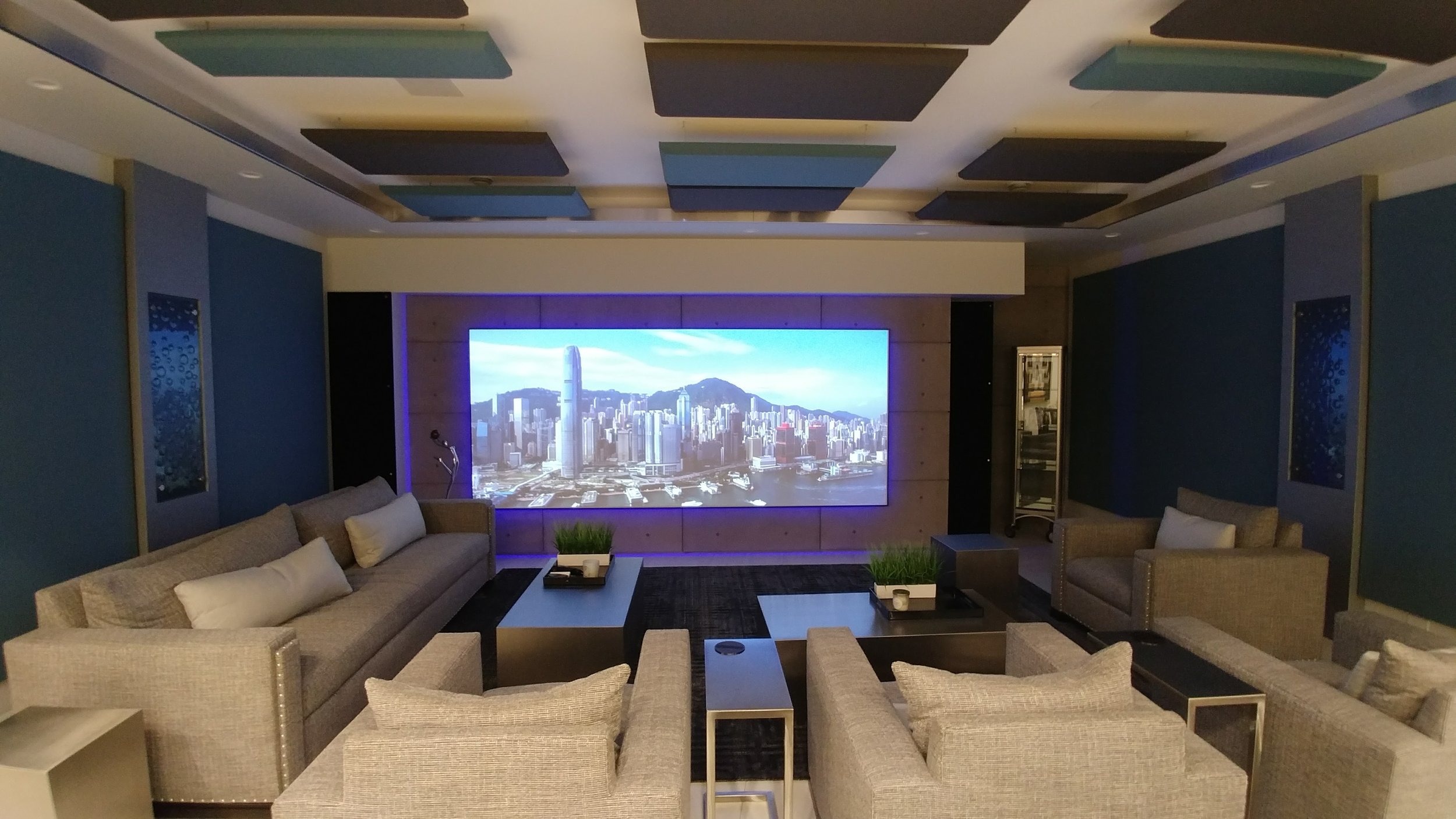 Details matter. A well-designed theatre room will be everyone's favourite room in the house.
Designing a space that inspires and thrills begins with the ever-important room design, walk the room, and take measurements before designing renderings with custom finishings. This initial step is key to designing a well functioning space.
Details Include
Placement of your screen and front projector: choosing the right size of screen

Seating configuration: using sight lines to ensure optimal viewing for all

Speaker placement and acoustic needs: essential to an optimal experience
Your custom home theatre should be as unique as you are. From tiered theatre seating to LED coloured lighting, AV Works brings your dream theatre room to life!
Designed as a complete system, each state of the art space is user friendly and easily controlled from your AV Works app, powered by ClareHome.
A large flat screen, discreetly placed digital surround sound and cosy seating create the perfect ambiance for watching sports, movies, playing games or just listening to music. All controlled with one touch convenience by your award winning AV Works app.
Social interactions, flow and smaller budgets are all taken into account to create your functional, impressive Media Room.
A multi- purpose space more suited to entertaining and a casual family setting, media rooms are typically an open room. You may consider automated window shades to reduce glare and optimize viewing experience.
OUTDOOR LIGHTING AND AUDIO
Rock speakers and solar powered peg lighting are no longer your only options when it comes to enhancing your outdoor living experience.
Landscaping audio is now customized and installed to blanket your backyard with beautiful sound quality, while blending with nature. Not too loud or too soft, just crystal clear sound.
Lighting designs accent your beautiful landscape and home exteriors, providing serene beauty and security. Just like your interior lighting, landscape lighting can be controlled with a schedule, as part of a scene or manually with the app.